Cable nets connector Type RA
Short Description:
Whip Stops are a great way to restrain high pressure hoses. Whip Stops have a unique design that prevents the very real and unpredictable whipping of a high pressure hose during a failure.
Product Detail
Product Tags
Wire Mesh Cable Grips are used to relieve strain over a large area to prevent damage to wire, cable, and flexible conduit. They are built to perform their task over an extended period of time without loosening their hold.
ElecDirect's excellent selection of Wire Mesh Grips are available in a wide variety of cable ranges and eye styles (where applicable) including...
Standard Support Grips – used both indoors and outdoors to hold the weight of a cable that is vertical or sloping.
Strain Relief Grips – used to connect cord or cable to electrical enclosures & equipment.
Pulling Grips – used for pulling overhead or underground cable, pulling wire through conduit, and for stringing lines into building.
Bus Drop Grips – absorb vibration and support flexible cord or cable when power is supplied from an overhead source.
Cable grips are invariably made from woven mesh wire in the shape of an open ended stocking or sleeve. Cable grips of the same diameter as the rope to be restored are prepared with the strand ends fitted with pull collars. The sock is placed over the ends of the new and old wire ropes and when it is pulled taught, the woven mesh tightens snug around the rope The grip is easily fitted and removed. It holds the wire rope securely, operates safely, and saves labor costs compared to other means of rope repair.
Cable nets connector (also known as: cable nets, nets, wire mesh cover, middle anchor net, network, cable network, optical fiber net, ground net set) cable net use: electric power construction steel connection when all kinds of aluminium conductor and insulation wire, ground wire, optical fiber, optical cable, cable, can pass the all kinds of steel block, with light weight tensile load is big, not line, Easy to use and other advantages, is the most ideal power construction tool.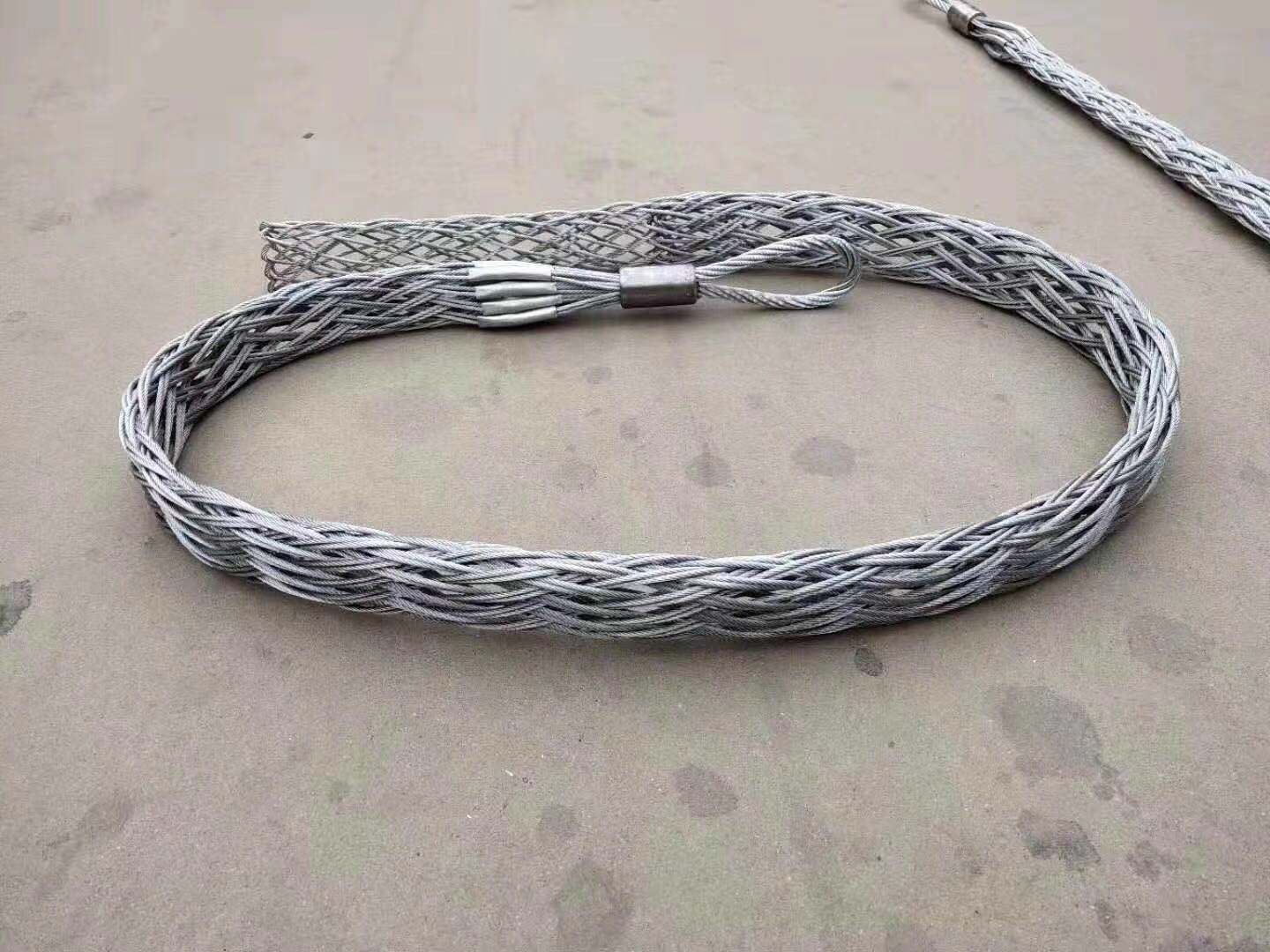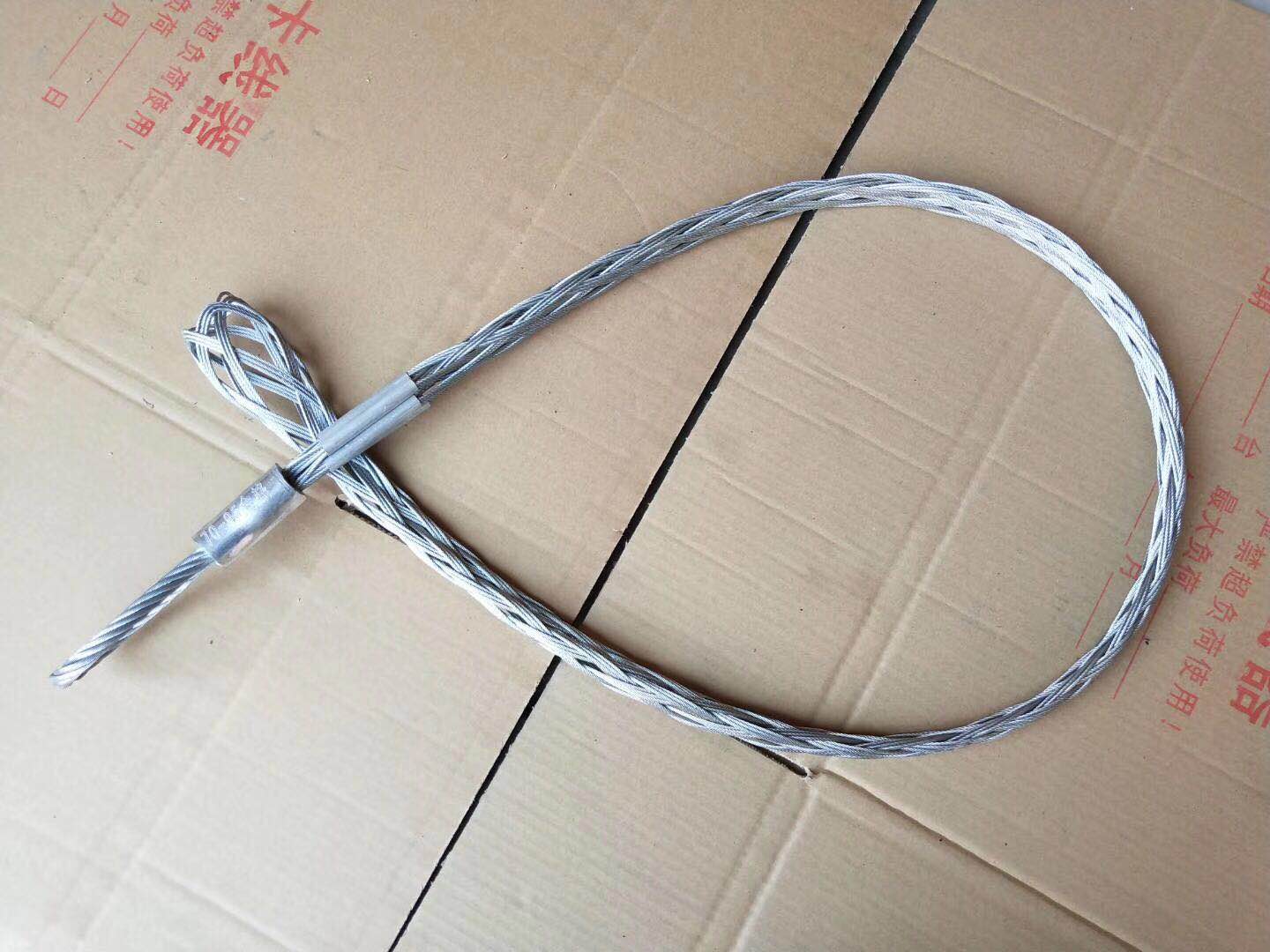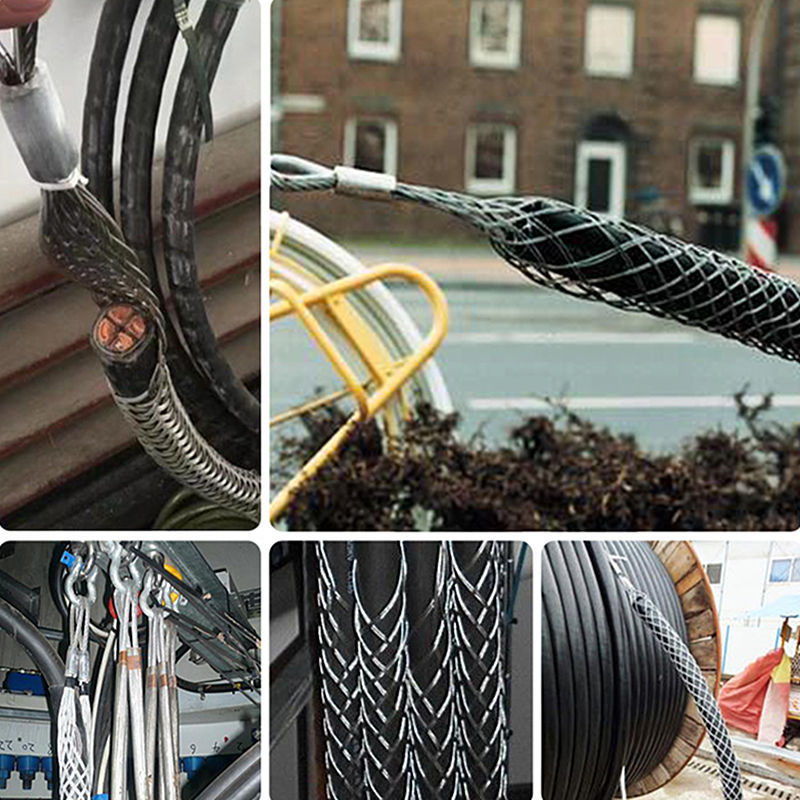 ---
---